Alumina Ceramic Ring
has the following advantages:
1.Good thermal conductivity
2.High temperature resistance ,the max service temperature can be 2200℃.
3.Good Resistance to thermal shock.
4.excellent corrosion resistance,good chemical stablity.almost don`t react with acid and alkali.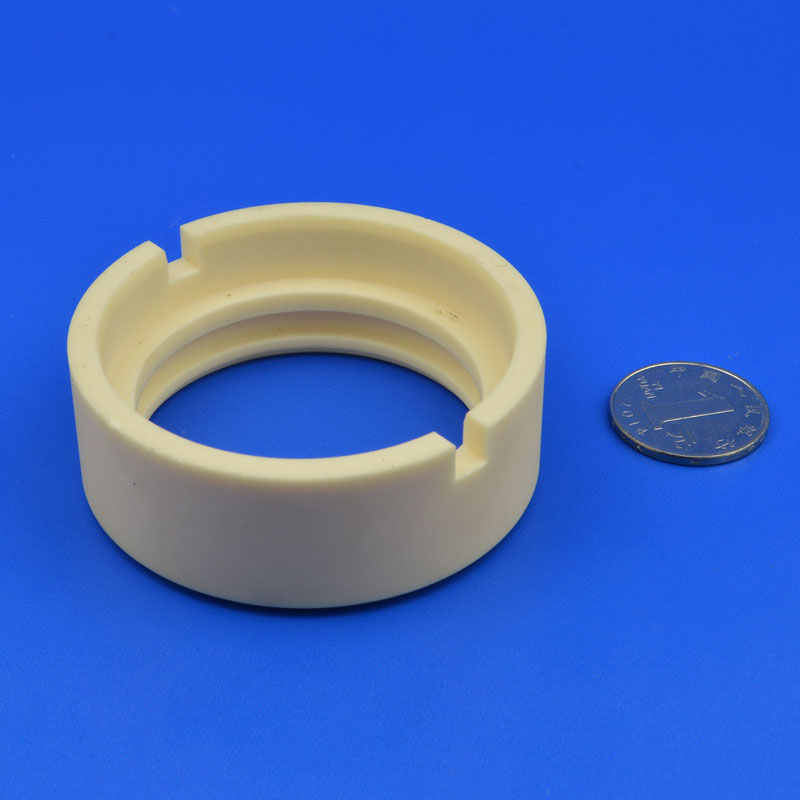 So
Alumina Ceramic Ring
is widely applied in insulating, sealing and protecting part,for example:
1.it has good electric insulation,no matter room temperature or high temperature, so it can used in electronic product such as high pressure insulator.
2.It has good thermal conductivity and good thermal shock resistance ,can be used in ceramic heater and vacuum equipment.
3.It can be used as
sealing gasket
for molten metal.