Ceramic thin wall plate are usually called Ceramic Substrates. Generally, the common products are Ceramic Wafer, fingerprint identification board, and the sealing plate of the suction machine. The large-scale production of ceramic substrates in industry is usually made by tape casting industry. It has the advantages of high efficiency and low cost, but it is weaker than ceramic plates made by isostatic pressing in density and toughness.
The industrial processes of ceramic substrate tape casting include: slurry preparation, casting, drying, degreasing and sintering. The most critical process is the preparation of the slurry.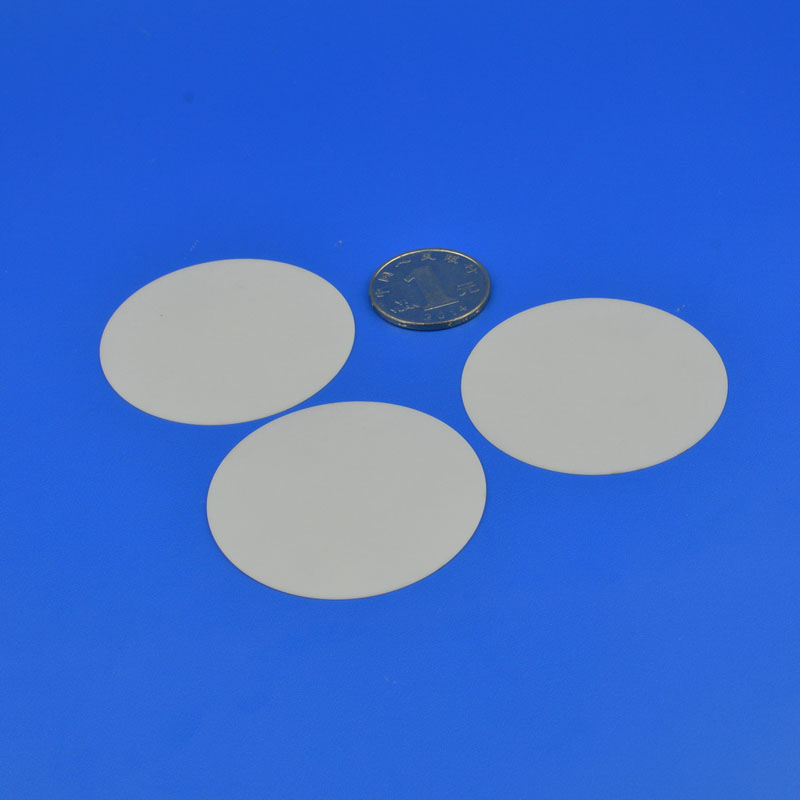 The key to the preparation of tape casting slurry is ceramic powder. The chemical composition and characteristics of ceramic powder can affect or even control the shrinkage and microstructure of final sintered materials, so we must strictly control the impurity content of powder. The particle size of ceramic powders will have an important effect on the accumulation of particles and the rheological properties of the slurry, and there must be no hard agglomeration in the ceramic powder. The following parameters are considered in the test of ceramic powder: (1) chemical purity; (2) the uniformity of particle size, size distribution and particle morphology (3)the uniformity of composition
Ceramic substrate is mainly used in the fields of electronic equipment, electronic components and so on. It occupies an important position in the increasingly developing electronic ceramics industry.