Ceramic Tube can be generally divided into Zirconia Ceramic Tube or Alumina Ceramic Tube. According to the different uses, it can also be divided into ceramic liner, ceramic sleeve, ceramic washer, ceramic gasket and so on. The ceramic tube has the following good characteristics:
1., good wear resistance, wear resistant ceramic tube, ceramic lining, engineering ceramics, hardness (HRA) is 84 or higher, and its wear resistance is 10 times higher than that of high chromium wear resistant alloy cast iron pipe fittings. The actual wear life of the ceramic layer, which is 5 mm thick, is equal to 50 mm thick wear-resistant cast steel.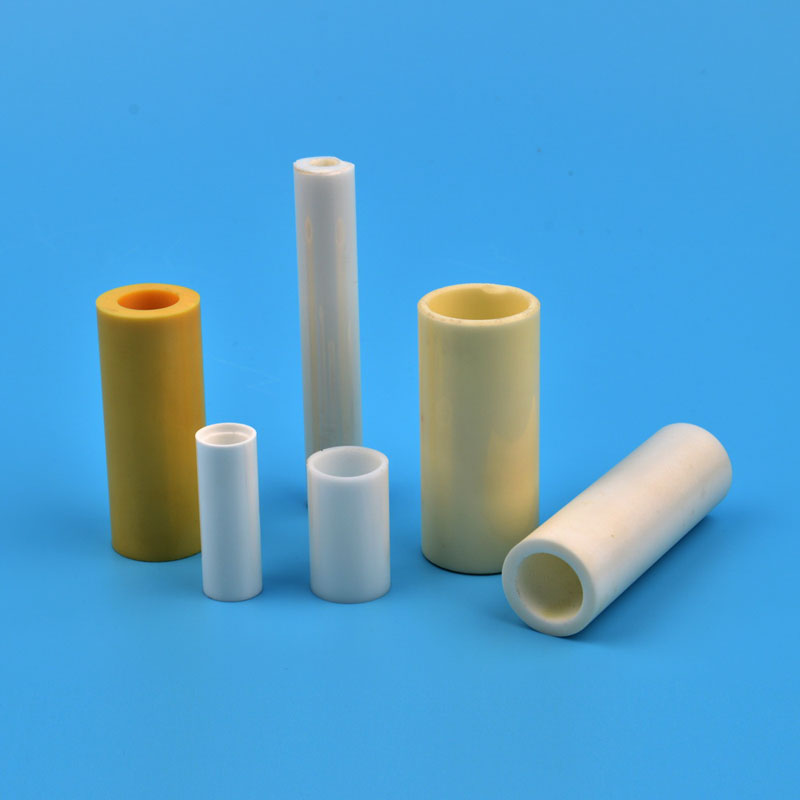 2., corrosion resistance, ceramic tube has excellent corrosion resistance, strong corrosive media such as acid, alkali, salt and salt corrosion characteristics.
3. long service life. The product has a high cost performance and can save maintenance time. The manufacturing process is simple; the weight is light and convenient for transportation and assembly.
The molding methods of ceramic tube products include dry pressure, grouting, extrusion, cold and other static pressure, injection, casting, hot pressing and heat and other hydrostatic molding. In recent years, molding technology such as pressure filtration molding, direct solidification casting, gelcasting, centrifugal casting and solid free molding has been developed both at home and abroad. Different product shapes, sizes, complex models and precision products need different molding methods.