Zirconia ceramics forming is to form the powder of zirconia ceramics into a certain geometric shape by moulding.
There are two methods for powder forming of zirconia ceramics: dry forming and wet forming.
Dry forming process is represented by isostatic molding and mo
l
ding.
Advantages of dry forming process: simple process, suitable for mass production;
Disadvantages: low light transmittance and unstable properties of zirconia after forming.
The representative of wet forming process is "grouting forming".
Advantages of wet forming process: the zirconia porcelain pieces produced have good light transmittance after sintering and high overall mechanical properties.
Disadvantages: complex production process, not suitable for mass production.
(1) molding
Molding is to pour the zirconia powder into the precision steel mold and achieve molding by external pressure.
This method is simple to operate, high production efficiency and suitable for large-scale industrial production.
However, the production size of the thick billet is poor, the mold wear is large, high cost.
Due to the uneven distribution of pressure in diameter and axis direction, the blank body often presents defects such as delamination and crack after forming.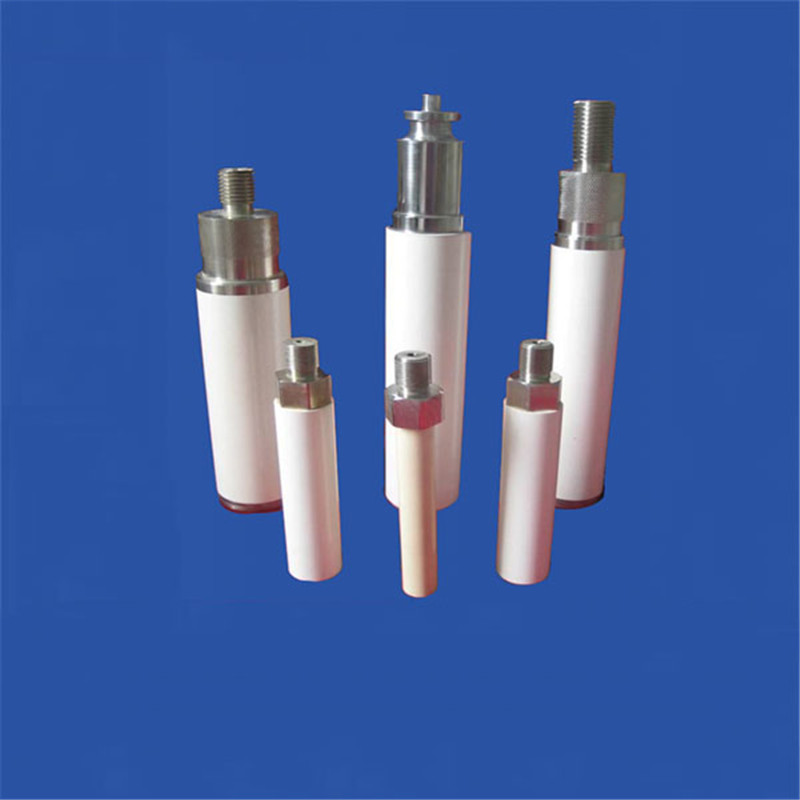 (2) isostatic pressure molding
Iso-static pressure molding is the pressure of liquid media to obtain the molding body.
As the liquid has the advantages of isotropy, the zirconia shaped body has uniform density, high density and good appearance.
The surface of the isostatic pressure molding body is smooth, without the defect such as Angle drop or crack. However, the isostatic pressure molding is carried out in the high-pressure container, with high energy consumption and high equipment maintenance cost.
Due to the above characteristics, isostatic pressure molding is still the most important molding method in industrial production at present.
(3) grouting molding
The injection molding is to inject the zirconia slurry with certain fluidity into the porous gypsum mold and discharge the water in the slurry through the gypsum mold. The shape of the inner surface of the gypsum mold is the shape of the formed body.
The pore size of gypsum mould is very critical. The pores are too big to drain too fast, the forming body is easy to crack, and the pores are too small to drain too slowly, which is easy to cause the strength of the forming body is too low, so we should choose the gypsum mould with moderate pores